The list below contains all the history of special focus articles provided by Ethos :
Focus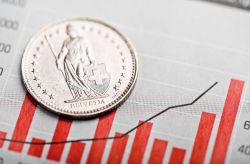 Ethos' sustainability indices
Ethos offers two sustainability-focused indices, respectively in Swiss and world equities. These indices capitalise on Ethos' 25 years of experience in environmental, social and governance (ESG) analysis.
Ethos Swiss Corporate Governance Index (ESCGI): Sustainability index for Swiss equities
The Ethos Swiss Corporate Governance Index measures the performance of SPI components under the constraint of Corporate Governance best practice. Ethos' « Eight SRI principles » is the reference for calculating the weighting of companies included in the « Swiss Performance Index (SPI) ». Moreover, the ESCGI index is calculated by SIX Swiss Exchange, which allows Ethos to benefit from the best competencies in the construction of indexes for Swiss equities.
Ethos Index on MSCI World: Sustainability index for world equities
The Ethos Index on MSCI World is offered in collaboration with MSCI and excludes from the traditional index companies where more than 5% of global turnover is realised through activities excluded according to Ethos' « Eight SRI principles » (principles 2 and 3). These exclusions cover approximately 10% of the traditional index.
More information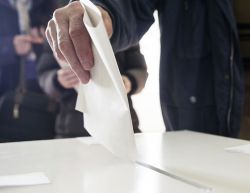 Special focus on general meetings
Ethos provides analyses of all items of shareholder meeting agendas of Swiss listed companies. Investors can subscribe to the proxy analyses services, which include access to Ethos' online platform. For the shareholder meetings of Swiss listed companies, Ethos publishes its voting recommendations on its web page 2 working days prior to the date of the general meeting.
Ethos' reports include a detailed analysis of each item on the agenda and voting recommendations based on Ethos' Corporate Governance Principles and Proxy Voting Guidelines. Also, the analyses include general information on each company, in particular its Board of Directors and Executive remuneration. The analyses are sent to clients by e-mail, generally at least twelve days prior to the General Meetings. A comprehensive quarterly report provides a summary of all items voted.
More information